Joan H. Brack Career Development Center
The Joan H. Brack Career Development Center provides a wide range of client-centered employment and career development services for clients of all skill levels, including those who are unemployed, entering the job market for the first time, or considering a career change. This offering is available for all Natick residents at no cost.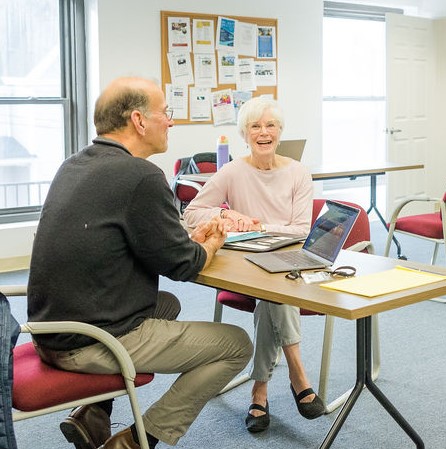 The center offers assistance in the following areas:
Career Counseling and Mentoring
Career interest and skills assessment
Job search strategy and application support
Interview and follow up techniques
Personal Brand and Marketing
Resume and on-line profile development
Effective networking
Job Retention Counseling and Support
We focus on building confidence and self-esteem during one-on-one coaching sessions designed to help clients identify their unique strengths and aptitudes.
In addition to individual coaching sessions, the Brack Center offers training workshops devoted to vocational self-assessment and building an accurate sense of self-worth and self-efficacy.
Brack Center Walk In Hours
Whether you are just starting to think about a change, or you have been searching for some time, we have professionals to help you discuss your employment goals.
Come visit us at the Brack Career Develpment Center to get help on resume writing and review, LinkedIn profiles, job search advice, interview tips, and more. Open to all Natick residents!
If you have a resume make sure to bring that along. And do not stress if you don't have one!
You can drop in any time during our Walk In Hours.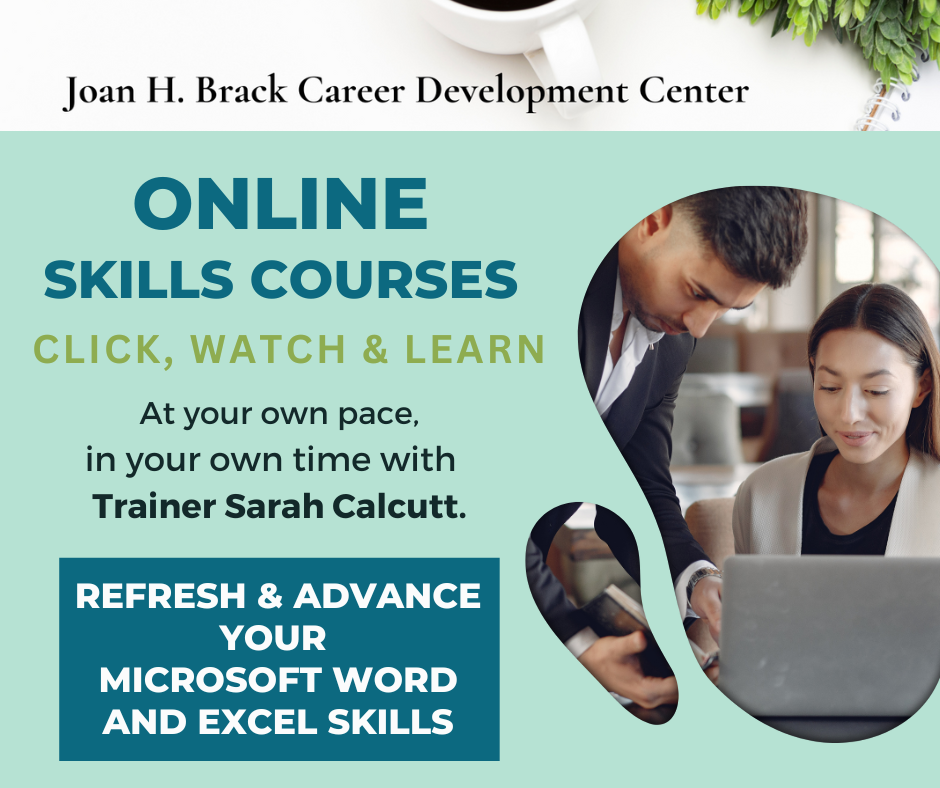 Online Microsoft Word & Excel Classes