The need has never been greater.
In our very own town of Natick, people are struggling and make difficult daily choices between paying for food, heat, rent or health care. As inflation continues to rise, we're all feeling the pain. But for some of our neighbors, an unexpected car repair, a rent increase, or a few sick days can make it impossible for them to make ends meet.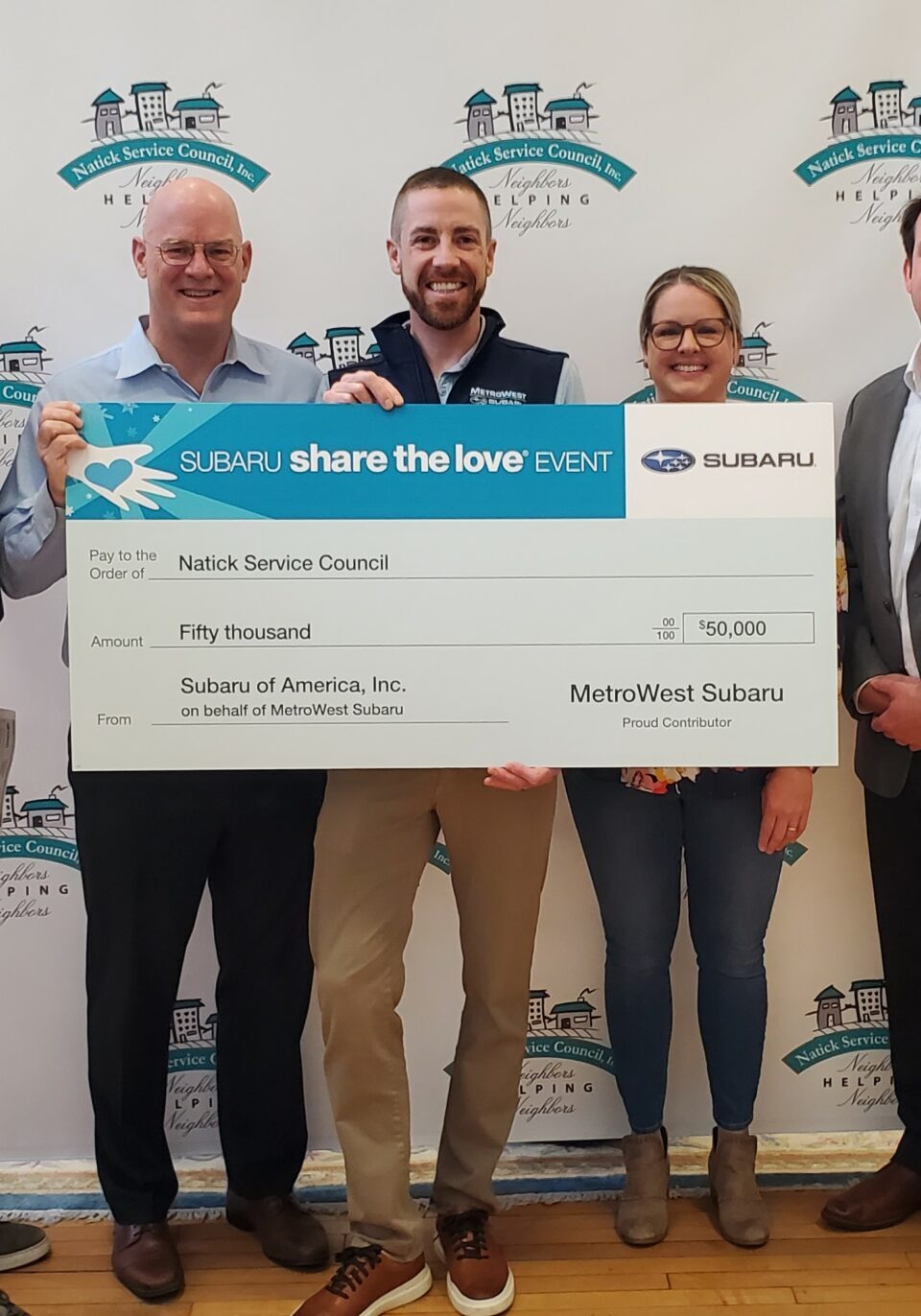 An Individual or Corporate Donation - NSC does not receive town, state, or federal funding. We rely on the generosity of our great community!
Become a GEM! A Giving Every Month Donor - when you donate to NSC monthly, you'll be part of the GEM community who is committed to changing lives on a monthly basis.
Matching Gifts - many employers will match your gift or volunteer efforts. Be sure to check with your Human Resource Department to see if you can double the impact of your donation!
Memorial & Honorary Gifts - for those who you would like to remember and honor.
Planned Giving, Securities, and Annuities - Make Natick Service Council part of your estate or planned giving programs.
GIVE THE GIFT OF LEGACY: Through Planned Giving
Did you know?
Even a gift in your will of 1% of your estate can make a difference.
The Legacy Society is a visionary circle of donors who have designated bequests or other forms of planned gifts to Natick Service Council to ensure that future generations of Natick neighbors in need will have the essential support they require to live a life of independence and dignity.
Legacy Society members make it possible for Natick Service Council to provide the fullest range of help to people who are experiencing hardship or economic uncertainty. Your generosity improves lives for generations throughout the Natick community. You can make a lasting impact on Natick neighbors in need by including the Natick Service Council in your estate or long-term financial plans.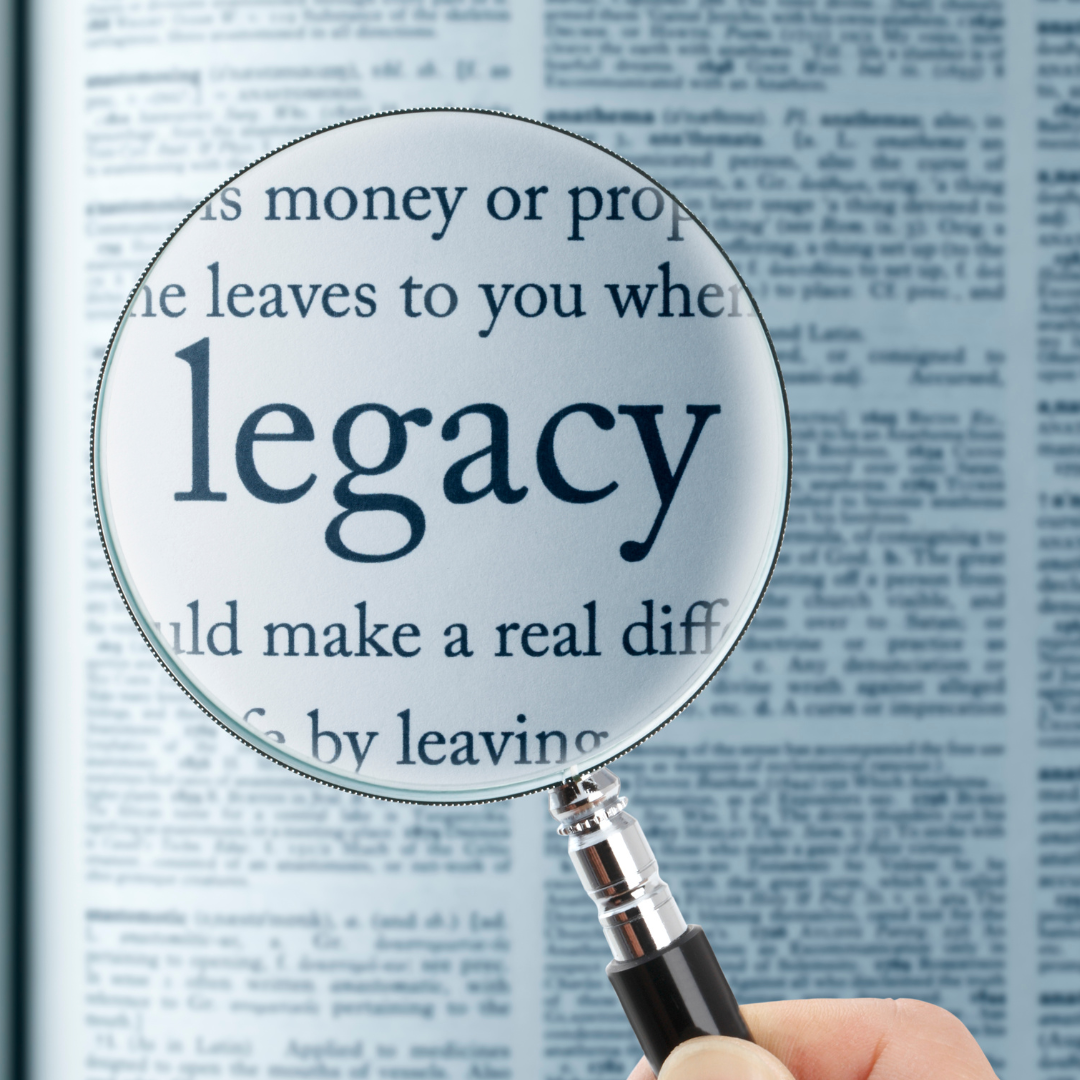 Many types of gifts can help our clients realize their dreams of self-sufficiency. For example:
Provision in your will or living trust

Retirement account or life insurance policy beneficiary designation

Charitable gift annuity or remainder trust that provides income for life

IRA rollover

Donor Advised Fund
These and other planned giving options may also offer financial and tax benefits for you and your family. You can direct your gift to an area that's meaningful to you or make an unrestricted gift that will allow the Natick Service Council to apply it where it will have the greatest impact at the time it arrives.
For more information, talk to your financial advisor, and/or call Dan Shea or Tina Noonan at (508) 655-1791.
Give A Little. HELP A LOT!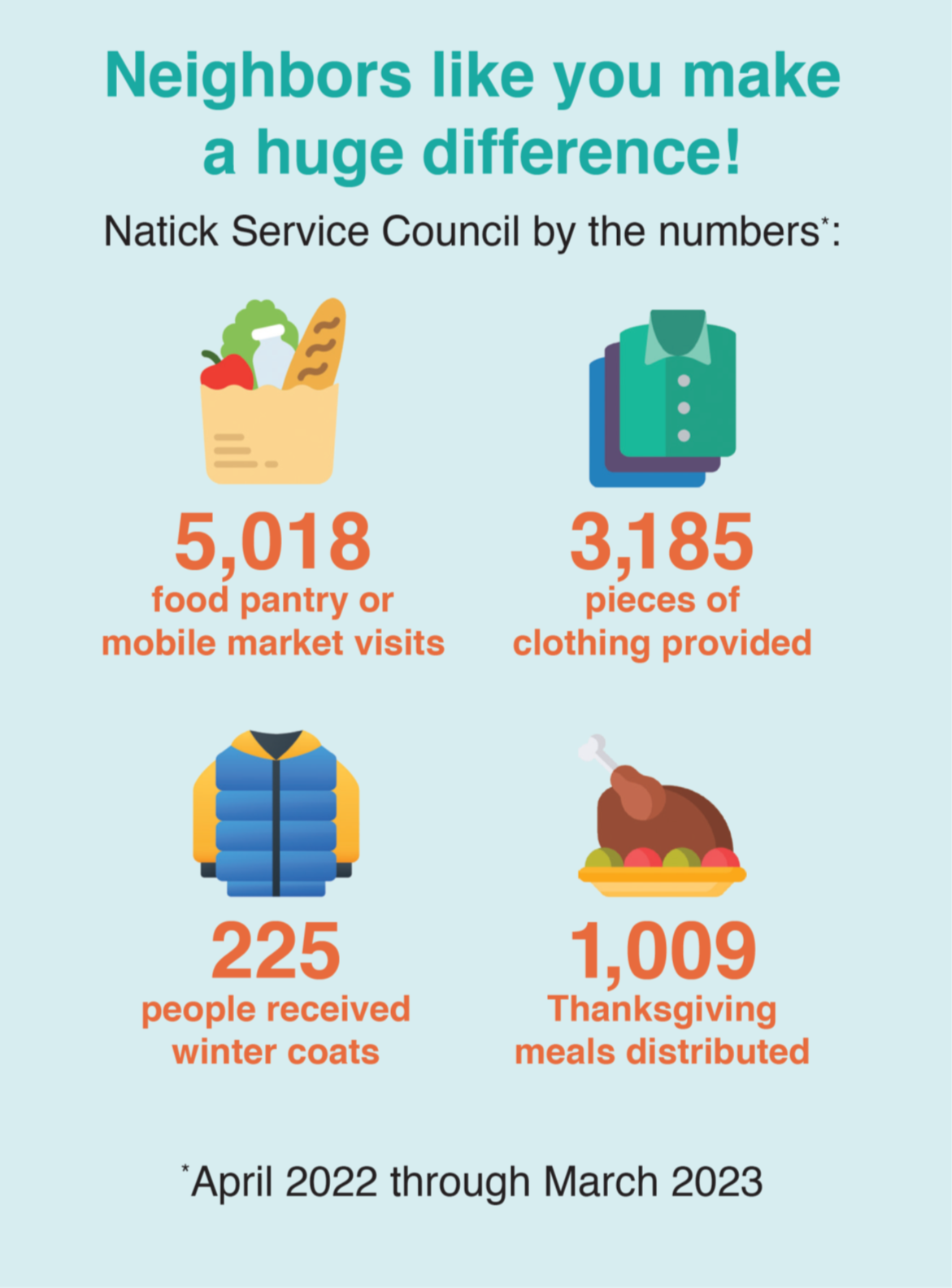 $50.00

Delivers a family of 4 with a box of produce through the Mobile Market.

$100.00

Provides a school-aged student with a new backpack and supplies for the school year.

$250.00

Feeds a family of 4 for a week.

$500.00

Allows a household without heat to pay for one month of oil.

$1,000.00

Keeps a neighbor from becoming homeless.

$5,000.00

Is a Major Gift that will help our Natick Neighbors in need in countless ways.
On line: Simply hit the "donate" button to make a safe & secure online donation.
By mail: Send a check to Natick Service Council, 2 Webster Street, Natick, MA 01760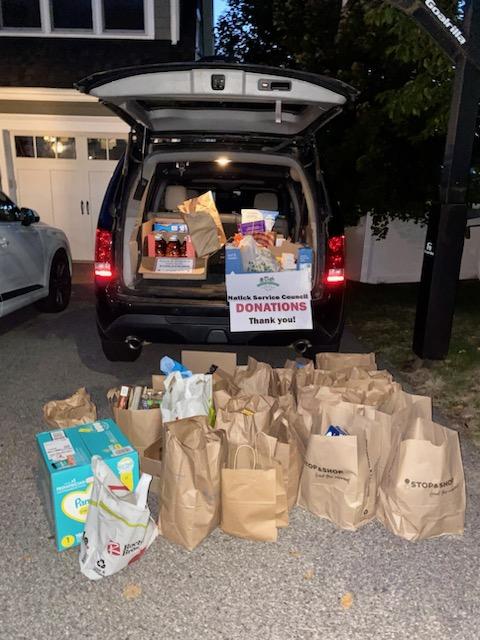 Have a Party:  Invite your friends for a fun evening while helping your community, too!  Ask your friends to bring a canned food or cash donation.
Host a Food Drive: If you host a Food Drive where you work, at your kids' school, or somewhere else, we can help you get the word out. Teach your kids how easy it is to give back.
Be Creative: Ask for donations to NSC in lieu holiday and birthday gifts - or honor your family and friends with gifts to NSC in their name.
For information, please contact Tina Noonan, our Director of Development and Outreach, at 508-655-1791 ext. 120.