Backpack Program is offered in the fall for children, teens, and adults who are going to school. Each individual participating in the program receives a backpack full of school supplies.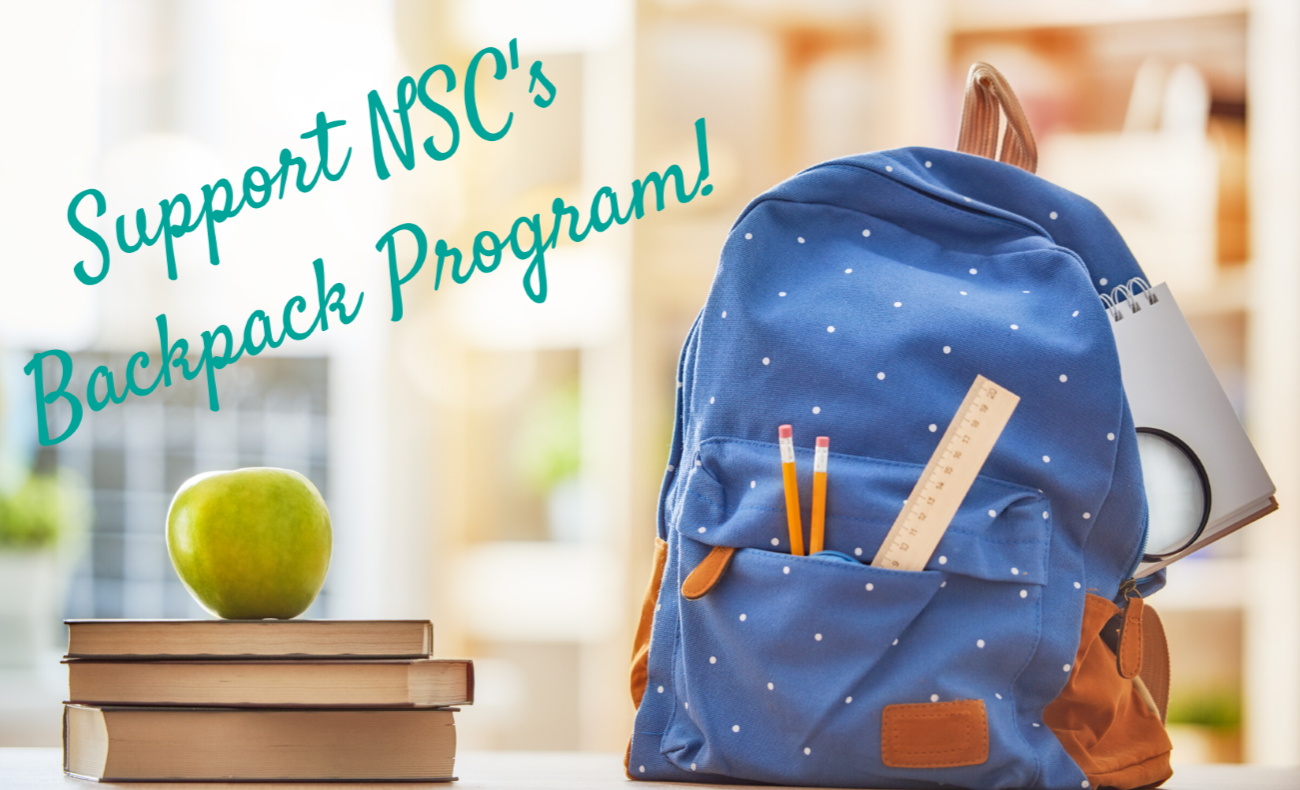 Each summer, sponsors of our backpack program help us by purchasing and filling backpacks with school supplies for children of families that benefit from services at NSC.   (In 2019, with help from our sponsors, NSC filled 226 backpacks!)  Unfortunately, this year the program can't run as it has in the past. Due to COVID,  our  building is closed to the public at least through August.
To keep our supporters and the staff at NSC safe, we are asking for donations so we can purchase backpacks and supplies for our families.  We are working with different suppliers that are providing us with bulk order discounts.  Our staff will use the first couple of weeks in August to fill all backpacks so we can give them out to our families.
To learn more or donate please go to: https://bit.ly/NSCBackpack2020.